Home
Book Now! 614-488-7243
Online scheduling available on the Hours and Scheduling page.
Available Wednesdays, Fridays and Saturdays 11am - 6pm.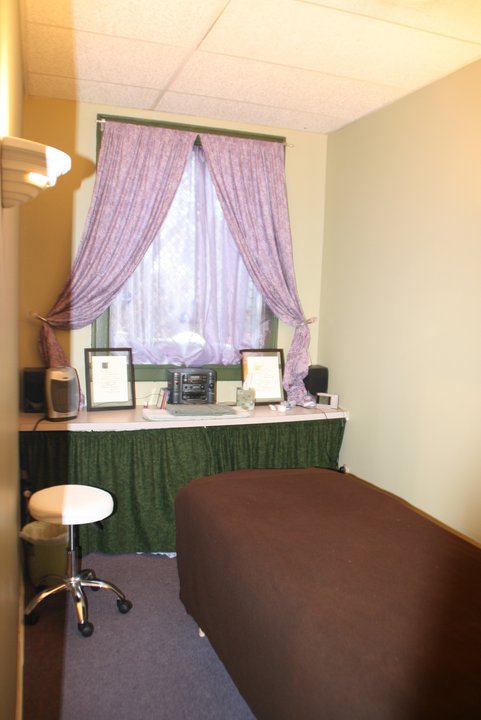 Experiencing pain from traumatic and repetitive stress injuries? You have come to the right place. Through the use of neurokinetic therapy, neuromuscular therapy, myofascial release, muscle energy techniques, reiki and craniosacral therapy, you can get back to doing the activities that you love!
Treatments are tailored to your needs. Various techniques can be combined to achieve desired results.
A minimum of 60 minutes is required for postural correction and therapuetic neurokinetic therapy. 90 minutes is recommended for your first session, in order to make sure that I can cover different areas of complaint. This is a fully clothed manual therapy session.
The amount of pressure used is tailored to what helps you relax and get out of pain. You are in charge of the amount of pressure used.
Therapeutic sessions are treated from where the problem is really coming from. This is done by evaluating the posture and with neurokinetic therapy (muscle testing). Neurokinetic therapy tests whether or not it's safe to work on the muscle in question, or if there is compensation coming from someplace else. Working on tight muscle, without knowing why you should, can create dependency, problems can still keep coming back.
Excellence is achieved through updated skills with experience and continuing education.
The length of session that you book is the length of hands on treatment that you will receive when the session starts on time.
My style of relieving pain is influenced by my background as a PTA student and is more similar to manual therapy. Manual therapy is a fully clothed session with evaulation as part of the treatment. This can include neurokinetic therapy muscle testing and muscle energy techniques to correct joints that are stuck.
Integration of different techniques are used to obtain the best possible results. I take the whole person approach, since the physical, mental and emotional are all connected, with the use of soft tissue techniques and energy work such as reiki and craniosacral therapy.
Self care education is provided. This can help the treatment progression.
Treatment recommendations are explained. Postural corrective work and neurokinetic therapy can sometimes mean working on a completely different area of the body to provide you relief on where you hurt. An example would be correcting hip and back alignment to provide shoulder and neck pain relief.
Call 614-488-7243 to schedule your appointment now!