Home
Happy Holidays!
Book a neurokinetic therapy session and get 15 minutes added on for FREE or book a 60 minute relaxation massage and add on thermal palms for FREE. Excludes other offers and packages. Offer expires 12-20-2014.
When booking yourself online from the "Hours and Scheduling" page, book the 75 minute timeslot for neurokinetic therapy. When booking thermal palms, book the 60 minute timeslot and pick "thermal palms" on the menu of services.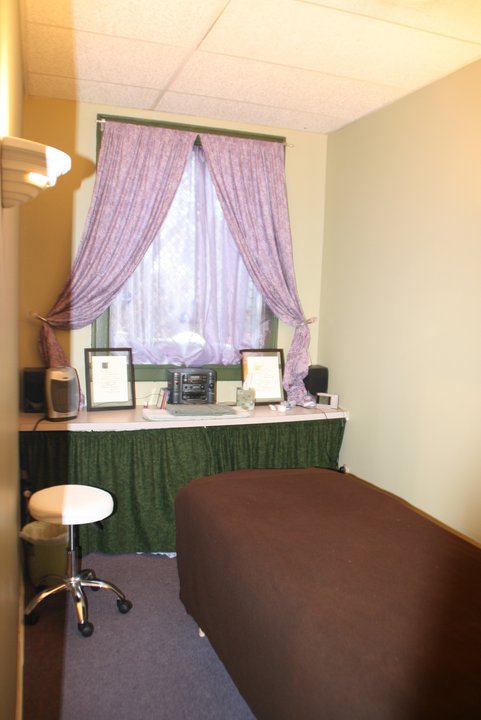 Experiencing pain from traumatic and repetitive stress injuries? You have come to the right place. Through the use of neurokinetic therapy, neuromuscular therapy, myofascial release, muscle energy techniques, reiki, meridian tapping and craniosacral therapy, you can get back to doing the activities that you love! These various techniques can help pain and posture.
Treatments are tailored to your needs. Various techniques can be combined to achieve desired results.
A minimum of 60 minutes is required for postural correction and therapuetic neurokinetic therapy. 90 minutes is recommended for your first session for chronic long term probelms, in order to make sure that I can cover different areas of complaint. This is a fully clothed manual therapy session.
Therapeutic sessions are treated from where the problem is really coming from. This is done by evaluating the posture and with neurokinetic therapy (muscle testing). Neurokinetic therapy tests whether or not the muscle or pain in question is the symptom or the cause. Not treating the problem from where it is really coming from, can result in the problem coming back.
Chemical free practice! All of my products from massage lubricants, germ wipes and laundry products for my massage sheets are all chemical free. Essential oils in my aromatherapy blends are therapeutic grade by Young Living.
Excellence is achieved through updated skills with experience and continuing education.
Integration of different techniques are used to obtain the best possible results. I take the whole person approach, since the physical, mental and emotional are all connected, with the use of soft tissue techniques and energy work such as reiki and craniosacral therapy.
Self care education is provided. This can help the treatment progression.
Treatment recommendations are explained. Postural corrective work and neurokinetic therapy can sometimes mean working on a completely different area of the body to provide you relief on where you hurt. An example would be correcting hip and back alignment to provide shoulder and neck pain relief.
Call 614-488-7243 to schedule your appointment now!